SilkRoadEXPO.com is a leading global online portal for smart shoppers, retailers and wholesalers and is preparing for their launch into the French Market.

The CCI Paris (PARIS ILE-DE-FRANCE) hosted a SilkRoadEXPO Trade Mission in Paris in March this year for French Retailers and Wholesalers in Fashion, Accessories, Jewellery and Home Décor. At the event SilkRoadEXPO showcased their platform and featured how exhibitors could gain international exposure by using it to taking advantage of the services SilkRoadEXPO provides.
Chang Xu, Founder of SilkRoadEXPO said, "The event attracted some well-known Paris fashion and accessories designer brands such as Dognin Paris, Sainte Isaure, Sophie Canoan, Alina Marti and other upmarket and sophisticated designed Fashion and Handbag brands who expressed interest in the services SilkRoadEXPO provides. One of the companies also expressed it's wish to work with SilkRoadEXPO to help some SME companies in the region to develop their business in the global market, as it appreciated the value of our core business."
SilkRoadEXPO will have a 'French Launch' in May this year, during which period consumers will see more products from French suppliers. The new French members and their products will also be introduced on SilkRoadEXPO's blog http://blog.silkroadexpo.com and welcome global consumers to share their views on the products from the new French suppliers.
SilkRoadEXPO is continuously working on the market expansion for it's global members, as well as global consumers, and is making a better way for the Retailers and Wholesalers to trade between East and West. SilkRoadEXPO is currently in communication with UK Chambers of Commerce in London with a plan to have the UK Launch in July.
Chang Xu said, "Global consumers visiting the SilkRoadEXPO website are encouraged to sign up for the regular newsletter via the request form at the bottom of the home page. The newsletter details real-time updates of featured product and highlights new initiatives that adds great value to both consumers and retailers, like the French & UK launch occurring in coming months."
To learn more about SilkRoadExpo and their retail partners visit the website here: http://silkroadexpo.com
About SilkRoadExpo
SilkRoadEXPO  is a unique global online portal for smart shoppers, retailers and wholesalers in fashion, accessories, jewellery, weddings, footwear and home decor. It opens unique doorway into the global marketplace. They enable retailers and wholesalers to cost effectively showcase your products to new and existing customers worldwide. SilkRoadEXPO does not demand sales commissions from its members.
SilkRoadEXPO is ideally positioned to take advantage of a rapidly growing global online market that shows no signs of slowing.
Media Contact Info:
Name: Chang Xu
Email: support@silkroadexpo.com
Organization: SilkRoadExpo
Address: Level 57, 19-29 Martin Place,, Sydney, NSW 2000, Australia
Carpet Cleaning Melbourne – Clients Urged To Book Before Spring Arrives
Melbourne Carpet Cleaning Company Urge Clients To Book Before Spring Arrives
Early spring predictions have resulted in an increased demand for carpet cleaning services in Sydney. The promise of good weather meant more home and business owners are bringing forward their spring cleaning projects with professional carpet cleaning companies in Melbourne reporting a spike in bookings this August. Demand is expected to intensify as the calendar moves closer to the official start of spring this year.
Last week, Weatherzone meteorologists predicted an earlier burst of spring for Melbourne. While another cold front is expected to hit the city in the following weeks, weather experts are saying that this could well be the last wintery blast Sydneysiders can expect for a while. Melbourne has already experienced some of its sunniest August in 22 years. According to experts, the sunny conditions are a pointer to the ongoing warmer spell ahead. If forecasts proved accurate, Sydney will only collect a couple of millimetres of rain over the next few weeks and is on target to post one of its driest July-August stretches since 1995.
An early spring is prompting more Melbourne home and business owners to schedule their spring cleaning projects earlier than usual. Gerard Kyrillos, owner-operator of DryTech Carpet Cleaning Sydney & Melbourne, said that the company has received more enquiries from home owners in recent weeks. "We usually get a dozen or so enquiries in the month of August but this year, the numbers have doubled."
2006 Media found one of the reasons for this spike could be more urgency to get the spring cleaning out of the way, so property owners can spend time outdoors earlier. Professional carpet cleaning is an essential part of most annual spring cleaning projects. Spring cleaning is that time of the year when homes get a serious clean and de-cluttering. Most home owners will include professional carpet cleaning as part of their spring clean project. Spring is probably the best time to do this as carpets would have seen a lot more use in winter when families stayed indoors.
Kyrillos said, "Spring is always one of the busiest times of the year for us because owners want to get the big cleaning task out of the way so they can focus on the more pleasurable things like enjoying their summer activities." Mr. Kyrillos also said that more property owners are choosing steam cleaning because of its ability to eliminate harmful indoor allergens that can cause respiratory and allergic illnesses.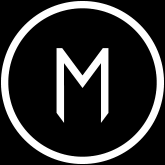 Information contained on this page is provided by independent third-party content providers. 2006 Media make no warranties or representations in connection therewith. If you have any questions or comments about this page please forward them via one of the methods detailed on the Contact Us page.