SilkRoadEXPO.com is a leading global online portal for smart shoppers, retailers and wholesalers and is preparing for their launch into the French Market.

The CCI Paris (PARIS ILE-DE-FRANCE) hosted a SilkRoadEXPO Trade Mission in Paris in March this year for French Retailers and Wholesalers in Fashion, Accessories, Jewellery and Home Décor. At the event SilkRoadEXPO showcased their platform and featured how exhibitors could gain international exposure by using it to taking advantage of the services SilkRoadEXPO provides.
Chang Xu, Founder of SilkRoadEXPO said, "The event attracted some well-known Paris fashion and accessories designer brands such as Dognin Paris, Sainte Isaure, Sophie Canoan, Alina Marti and other upmarket and sophisticated designed Fashion and Handbag brands who expressed interest in the services SilkRoadEXPO provides. One of the companies also expressed it's wish to work with SilkRoadEXPO to help some SME companies in the region to develop their business in the global market, as it appreciated the value of our core business."
SilkRoadEXPO will have a 'French Launch' in May this year, during which period consumers will see more products from French suppliers. The new French members and their products will also be introduced on SilkRoadEXPO's blog http://blog.silkroadexpo.com and welcome global consumers to share their views on the products from the new French suppliers.
SilkRoadEXPO is continuously working on the market expansion for it's global members, as well as global consumers, and is making a better way for the Retailers and Wholesalers to trade between East and West. SilkRoadEXPO is currently in communication with UK Chambers of Commerce in London with a plan to have the UK Launch in July.
Chang Xu said, "Global consumers visiting the SilkRoadEXPO website are encouraged to sign up for the regular newsletter via the request form at the bottom of the home page. The newsletter details real-time updates of featured product and highlights new initiatives that adds great value to both consumers and retailers, like the French & UK launch occurring in coming months."
To learn more about SilkRoadExpo and their retail partners visit the website.
About SilkRoadExpo
SilkRoadEXPO  is a unique global online portal for smart shoppers, retailers and wholesalers in fashion, accessories, jewellery, weddings, footwear and home decor. It opens unique doorway into the global marketplace. They enable retailers and wholesalers to cost effectively showcase your products to new and existing customers worldwide. SilkRoadEXPO does not demand sales commissions from its members.
SilkRoadEXPO is ideally positioned to take advantage of a rapidly growing global online market that shows no signs of slowing.
Media Contact Info:
Name: Chang Xu
Email: support@silkroadexpo.com
Organization: SilkRoadExpo
Address: Level 57, 19-29 Martin Place,, Sydney, NSW 2000, Australia
---
Carpet Cleaning Melbourne – Clients Urged To Book Before Spring Arrives
Melbourne Carpet Cleaning Company Urge Clients To Book Before Spring Arrives
Early spring predictions have resulted in an increased demand for carpet cleaning services in Sydney. The promise of good weather meant more home and business owners are bringing forward their spring cleaning projects with professional carpet cleaning companies in Melbourne reporting a spike in bookings this August. Demand is expected to intensify as the calendar moves closer to the official start of spring this year.
Last week, Weatherzone meteorologists predicted an earlier burst of spring for Melbourne. While another cold front is expected to hit the city in the following weeks, weather experts are saying that this could well be the last wintery blast Sydneysiders can expect for a while. Melbourne has already experienced some of its sunniest August in 22 years. According to experts, the sunny conditions are a pointer to the ongoing warmer spell ahead. If forecasts proved accurate, Sydney will only collect a couple of millimetres of rain over the next few weeks and is on target to post one of its driest July-August stretches since 1995.
An early spring is prompting more Melbourne home and business owners to schedule their spring cleaning projects earlier than usual. Gerard Kyrillos, owner-operator of DryTech Carpet Cleaning  said that the company has received more enquiries from home owners in recent weeks. "We usually get a dozen or so enquiries in the month of August but this year, the numbers have doubled."
2006 Media found one of the reasons for this spike could be more urgency to get the spring cleaning out of the way, so property owners can spend time outdoors earlier. Professional carpet cleaning is an essential part of most annual spring cleaning projects. Spring cleaning is that time of the year when homes get a serious clean and de-cluttering. Most home owners will include professional carpet cleaning as part of their spring clean project. Spring is probably the best time to do this as carpets would have seen a lot more use in winter when families stayed indoors.
Kyrillos said, "Spring is always one of the busiest times of the year for us because owners want to get the big cleaning task out of the way so they can focus on the more pleasurable things like enjoying their summer activities." Mr. Kyrillos also said that more property owners are choosing steam cleaning because of its ability to eliminate harmful indoor allergens that can cause respiratory and allergic illnesses.
---
Hiring of The Classic Tiffany Chair Still Popular For Melbourne Weddings
Leading Melbourne event hire company, The Party Hire Group, also providing wedding chairs hirage confirms the trend is continuing to grow for weddings event planners hiring The Tiffany Chair for guests to sit on at weddings they arrange.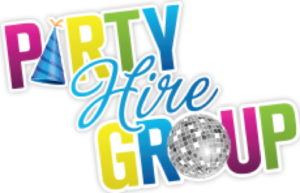 The tiffany chair, also know as the Chivari chair, is the most elegant event chair available for hire. This chair is the most sought after for weddings and engagement parties in Sydney. The Chivari chair can transform a wedding setting, offering pure beauty and comfort. For those wanting a more modern look than the traditional white or gold tiffany chair hire, the clear tiffany chair, especially for wedding receptions is increasing in popularity.
The modern Tiffany chair look is very much in line with its original design crafted in 1855. They look extremely stylish, are very practical and exceptionally comfortable to sit on for long periods, as required for corporate and celebratory events.
Lavish events held across Sydney, and other cities of Australia, require large numbers of tables and chairs. Event organisers have been able to accommodate this by engaging specialist hire companies like The Hire Group that provide tiffany chair hire Sydney wide.
The Tiffany chair was designed in 1807 by Italian designer Giuseppe Gaetano Descalzi. The designer lived in the town of Chiavari, on the northwestern Italian coast. Because of its design origins, the chair is also known as a Chiavari chairs.
The chair was accepted as a great design then that became known as the tiffany chair and brought rise to many factories opening in Chiavari and surrounding towns. Today it is still seen as an elegant chair to suited to compliment regal events and is now manufactured globally.
To learn more about Sydney chair hire services of The Party Hire Group, including the popular white and gold tiffany chair hire visit the website.
Business Contact Details:
Address: Unit 1/26 Mcilwraith Street, Wetherill Park, NSW, Sydney 2164
Phone: 1300-33-99-81
info@partyhiregroup.com.au
Niche : Tiffany Chair Hire Sydney
---
N3 Air Conditioning Launch New Web Presence
Peter Nakad of Sydney based N3 Air Conditioning said, "We surveyed our clients and visitors to our past site to arrive at a website solution that suited the array of individual client needs and found that they had broad requirements from education on home air conditioning options through to the desire to simply contact us with ease. We needed to take all of this feedback into consideration in our new website design solution and are very happy with the final result."
N3 Air Conditioning is one of Sydney's recognized experts in the supply and installation as well as repairs and service of residential Sydney Air Conditioning residents trust. They are specialists in custom designed ducted and split ducting air conditioning systems that provides complete climate control solutions for any Sydney home in the demanding year round weather the region experiences.
Peter Nakad said, "The new website needed to be a reflection of the high-quality work we do. I am extremely pleased with the web designer's ability to have captured this in the look and feel of the new website. We are also very encouraged also by the feedback already received from customers visiting the website since its launch."
For more information on the company and to visit their new website, visit via this link: https://n3airconditioning.com.au/
About N3 Air Conditioning
For over ten years, the team at N3 Air Conditioning have been providing professional air conditioning services for Sydney homeowners. The primary focus is residential clients, and they offer supply, installation, repairs and service, for an array of air conditioning systems.
N3 Air Conditioning is a family owned and operated business doing top level Sydney residential air conditioning installation work. With all work being fully insured, clients are putting their project in good hands. Pricing is also extremely competitive and their expert installers get the job done fast and as expected.
Regardless of the need for a reverse cycle or split system, inverter or ducted system, they can offer the very best solutions, at competitive prices, to meet your current home environment and lifestyle needs.
Media Contact
Name: Peter Nakad
Address: L13/167 Macquarie Street, Sydney, NSW 2000
Email: peter@n3air.com.au
Phone: +61-2-9571-0581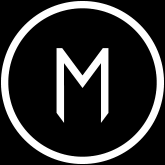 Information contained on this page is provided by independent third-party content providers. 2006 Media make no warranties or representations in connection therewith. If you have any questions or comments about this page please forward them via one of the methods detailed on the Contact Us page.
Recent Posts:
Speakers Bureau Key Note Speaker
Air Conditioning Sydney
Stayzon Retail Ventures
Brisbane ​Credit Repair Clinic Offer No Win – No Pay Engagements
Leading Australian credit repair company Credit Repair Clinic encourages those seeking repair of their credit history to only engage an organisation that charges all fees on a no win – no pay basis as they do.

One of Australia's leading credit repair companies Credit Repair Clinic encourages those seeking repair of their credit history to only engage an organisation that charges all fees on a no win – no pay basis.
Mrs Mary Trimarchi principal of Credit Repair Clinic said, "Those seeking to clean up their credit history should only engage credit repair companies that fully understand the complexity of the work. Too many people proceed with inexperienced operators and pay high fees up front for removal of defaults when not all can be removed." He She went on to say, "We only charge fees on a no win – no pay basis and our clients appreciate this transparency."
There is quite an array of billing methods employed by credit repair companies from a single up front fee, billing scale percentages for completed work, right through to the no win – no pay method that Credit Repair Clinic employs. To learn more about this billing method visit the website via this link.
Mrs Trimarchi said, "It is important that the company engaged also looks at all credit reporting agencies and no just VEDA. There have been numerous instances with competitors only cleaning up the credit history on some databases like Veda and not all platforms being used by financial institutions. We ensure a comprehensive clean of the client's credit record is achieved and only then request any payment."
Not many people know the benefits of having their credit history repaired. The savings can be significant as shown in the following example: The interest rate difference between a good loan to someone with a good credit record and what is offered to a borrower with an impaired history can be in the order of 3%. On a $100,000 loan paid back over 10 years, the savings over the ten years in getting the credit history fixed prior to getting the loan advanced and avoiding this penalty margin can be in the order of $25,000.
Media Contact Info:
Name: Mrs Mary Trimarchi
Organization: Credit Repair Clinic
Address: PO BOX 3044 Parramatta, NSW Australia 2124
Phone: +61 (02) 9890 2655
---
Australians Alerted To Samsung Galaxy Note7 Recall
Sydney based iPhone repair specialist Fone Fix, in a communique to clients has alerted them to Samsung recalling all Galaxy Note7 phones due to them being prone to catching fire.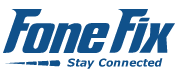 At a press conference in Seoul, Samsung confirmed that the company will recall in the order of one million Samsung Galaxy Note7 smartphones that have been sold around the world. It is understood that 50,000 Galaxy Note7 devices were sold in Australia and Samsung is recalling all these units.
Korea's Yonhap News, reporting from the press conference, noted that Samsung had received 35 reports of battery defects or fires at its service centres, and the company had determined that the phone's battery cells caused the issue.
Mr Shaun Moffatt, Managing Director of Fone Fix said, "We have noticed that the latest generation of smart phones, while pushing the innovative technology envelope, have lead to us seeing a significant increase in unusual iphone repairs Sydney  requests in recent months." He went on to say, "Recent media reports of smart phones exploding and catching fire have alarmed people and its good to see Samsung taking this responsible approach to allay peoples fears."
Details of the Galaxy Note7 phone recall will be released in coming days. Samsung will coordinate the Australian recall with the help of third-party retailers and its carrier partners who sold the phone to consumers. Carriers like Optus and Vodafone have already contacted customers to make them aware of the issue and eventual recall.
To learn more about Fone Fix, their services and the Samsung Galaxy Note7 smartphones, visit the website here: http://www.fonefix.com.au/
About Fone Fix
Fone Fix Pty Ltd is a Sydney based Phone repairer and retailer of related accessories since 1993. They have two retail locations specialising in Smart Phone Repairs & iPhone Data Recovery. Typical repairs are completed in 30-60 minutes and include 6 month's warranty on all workmanship and materials. Fone Fix are known in the industry for fast solutions for all Mobile Phone, iPhone, iPad, Samsung Mobile, Tablet or Laptop screen repair services.
Contact Info:
Name: Shaun Moffatt
Email: repairs@fonefix.com.au
Organization: Fone Fix
Address: Level 1, Suite 107, 250 Pitt St, Sydney, Australia
Phone: +61 (02) 9386 1951
---