Melbourne Immigration Agent Expects Continued Growth on Back of Census Data
Australian Immigration Agency, a leading Melbourne Immigration consultancy, expects the strong growth they are experiencing to continue due to the continued strength in immigration numbers recently released by The Australian Bureau of Statistics.

Mrs Ruby Fowdar, CEO of Australian Immigration Agency said, "We are a beneficiary of increasing immigration numbers as more people are needing the services of an expert immigration agent to assist gain entry into Australia" She went on to say, "The same is being experienced with Australians needing assistance in relocating to other countries where the entry documentation and issues encountered of some can be quite complex."
Migrants to Australia tended to live in Australia's two largest cities, Sydney and Melbourne, a trend seen in Australia since the late 1940s.  The 2016 Australian Census reported that just under half of all migrants in Australia lived in these two cities, with 1.4 million residents of Sydney being born overseas. The Australian Bureau of Statistics in their latest report on the 2016 Census confirms that there were 16,000 migrants arriving to Sydney each month alone.
Mrs Fowdar said, "We have been providing immigration services to local and international clients for several years now and there has been a marked increase in requests for our assistance in recent years. This increase in enquiry is in line with the growth in new arrivals seeking temporary and permanent residency in the country, as detailed in the latest Census data. We expect our strong revenue growth to continue as the enquiry level from those wanting to immigrate to Australia shows no sign of abating."
About Australian Immigration Agency
Australian Immigration Agency (AIA) comprises of a team of registered migration agents who are experts in Australian migration law. They provide professional advice to onshore and offshore applicant and personally assist with both temporary and permanent residency visa applications.
Australian Immigration Agency have office locations and recognised expert immigration agents Melbourne, Brisbane and Perth.
To learn more about the Australian Immigration Agency and their services visit the website here: Media Contact Info: https://www.australianimmigrationagency.com
Name: Mrs Ruby Fowdar
Email: info@australianimmigrationagency.com
Organization: Australian Immigration Agency
MARN: 1173926
Telephone: +61 (7) 3012 6676
Address: Level 54, 111 Eagle Street, Brisbane QLD 4000
FB: https://www.facebook.com/pg/AustralianImmigrationAgency
Twitter: https://twitter.com/austimmiagency
The Retail Score 

Launch 

Retail Analytics 

and Performance Website 
The Retail Score is an Australian retail analytics company and have just gone live with the launch of their new website.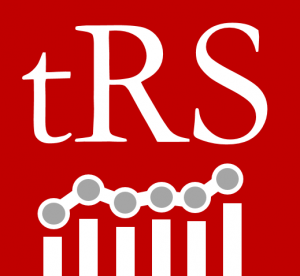 The management have over 50 years of experience in retailing, retail analytics, data management and insights. They provide Melbourne clients with the platform to not only easily analyse and measure performance, but to quickly; identify, quantify, act and track progress across a range of measures that drive success. 
Put simply, retail intelligence is about measuring what is important, empowering the organisation with knowledge and enabling & rewarding people to take action. To make this a reality, retailers not only have to integrate their data into one place but also must serve their teams from HQ to stores with easier and faster access to information. 
Wayne Rigney, Director of The Retail Score said, "Retailers who understand their customer, their business and can rapidly capitalize on opportunities by aligning their organization around the activities that matter most, will be more successful." He went on to say, "With static traffic counts in Melbourne and transaction values, we help retailers to improve their productivity & sales growth by analaysing their data and making recommendations based on the extensive retail intelligence we have." 
The Retail Score note that advances in technology has exploded data sources and made it easier to target Melbourne customers with tailored shopping experiences. Their retail intelligence can have a direct and measurable impact on a business by: 
increasing your productivity by automating reporting, 

improving your bottom line by reducing costs &/or lifting sales 

retaining top talent by rewarding hi performing sales people  
empowering planners to focus on higher value activities. 
To learn more about The Retail Score and their range of retail analytic services visit their new website here:  http://www.theretailscore.com 
The Retail Store are an Australian based retail analytics company, with over 50 years of experience in retailing, retail analytics, data management and insights.  They don't just do business intelligence; they focus on delivering retail intelligence. 
The Retail Score provide Melbourne clients with the platform to not only easily analyse and measure performance, but to quickly; identify, quantify, act and track progress across a range of measures that drive success. 
Gary Stubbs 
Phone: +61 450150140
Company: The Retail Score 
Rising Awareness of Cycling Health Benefits Confirmed by Melbourne Online Bike Retailer
Bike Chaser, one of Australia's leading online bike retailers confirmed in a recent interview with 2006 Media that their customers are talking more today than ever before about the significant health benefits that bike riding brings.
The Victorian Government on their Better Health website said, "To be fit and healthy you need to be physically active. Regular physical activity can help protect you from serious diseases such as obesity, heart disease, cancer, mental illness, diabetes and arthritis. Riding your bicycle regularly is one of the best ways to reduce your risk of health problems associated with a sedentary lifestyle."
Mr Jonas Christensen, spokesperson for Bike Chaser said, "Many generations have seen cycling as a healthy and the low-impact nature of cycling makes it a great activity for people of all ages. They have also seen it also as fun, cheap and good for the environment." He went on to say, "Our customers are commenting more today than our team can ever remember that the health benefits of cycling are completely underestimated and has caused them to take this form of recreational exercise up over going to gyms."
Inner city commuters have also noticed the rise in riding to work or the shops as an alternative to taking public transport or private cars. It's seen as one of the most time-efficient ways to combine regular exercise with one's everyday routine. According to the key findings from the Austroads 2013 Participation Survey, 3.6 million Australians ride a bike each week and 7.4 million had ridden at least once in the previous year.
An estimated one billion people ride bicycles everyday world wide for transport, recreation and sport.
Cycling for Health and Fitness:
It only takes two to four hours a week to achieve a general improvement in health. Cycling is: Low impact – it causes less strain and injuries than most other forms of exercise.+ A good muscle workout – cycling uses all the major muscle groups when peddling. + Easy – unlike some other sports, cycling does not require high levels of physical skill. + Most people know how to ride a bike and, once learned, it's not forgotten. + Good for strength and stamina – cycling increases stamina, strength and aerobic fitness. + With intensity if desired – cycling can be done at very low intensity to begin with, if recovering from injury or illness, but can be built up to a demanding physical workout. + A fun way to get fit – the adventure and buzz of coasting down hills and being outdoors means one is more likely to continue to cycle regularly, compared to other indoor physical activities or require special times or places. + Time-efficient – as a mode of transport, cycling replaces sedentary (sitting) time spent driving motor vehicles or using trams, trains or buses with healthy exercise.
Health Benefits of Regular Cycling:
Cycling is mainly an aerobic activity, which means that heart, blood vessels and lungs all get a workout. Cyclists breathe deeper, perspire and experience increased body temperature, which will improves overall fitness levels.
The health benefits of regular cycling include: decreased stress levels – improved posture and coordination – strengthened bones decreased body fat levels prevention or management of disease reduced anxiety and depression. – increased muscle strength and flexibility – improved joint mobility – increased cardiovascular fitness – good health, and can reduce the chances of experiencing many health problems.
About Bike Chaser
Australia's number 1 platform for buying and selling everything bicycle. It exists to support and foster the growth of the Australian cycling community by providing a platform for cyclists to connect, trade and unite. Buy and sell anything bicycle via their simple yet comprehensive trading platform, designed to remove the cost and hassle of buying and selling cycling gear.
Bike Chaser offers membership access to get exclusive discounts, deals and content sourced by them for members benefit.
Learn more about Bike Chaser by visiting the website here: https://www.bikechaser.com.au/
Media Contact:
Name: Mr Jonas Christensen
Organization: Bike Chaser – Melbourne
Address: 14 Toorak Road, South Yarra, VIC 3141, Australia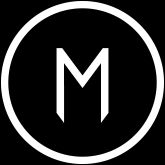 Information contained on this page is provided by independent third-party content providers. 2006 Media make no warranties or representations in connection therewith. If you have any questions or comments about this page please forward them via one of the methods detailed on the Contact Us page.