Melbourne Immigration Agent Expects Continued Growth on Back of Census Data
Australian Immigration Agency, a leading Melbourne Immigration consultancy, expects the strong growth they are experiencing to continue due to the continued strength in immigration numbers recently released by The Australian Bureau of Statistics.

Mrs Ruby Fowdar, CEO of Australian Immigration Agency said, "We are a beneficiary of increasing immigration numbers as more people are needing the services of an expert immigration agent to assist gain entry into Australia" She went on to say, "The same is being experienced with Australians needing assistance in relocating to other countries where the entry documentation and issues encountered of some can be quite complex."
Migrants to Australia tended to live in Australia's two largest cities, Sydney and Melbourne, a trend seen in Australia since the late 1940s.  The 2016 Australian Census reported that just under half of all migrants in Australia lived in these two cities, with 1.4 million residents of Sydney being born overseas. The Australian Bureau of Statistics in their latest report on the 2016 Census confirms that there were 16,000 migrants arriving to Sydney each month alone.
Mrs Fowdar said, "We have been providing immigration services to local and international clients for several years now and there has been a marked increase in requests for our assistance in recent years. This increase in enquiry is in line with the growth in new arrivals seeking temporary and permanent residency in the country, as detailed in the latest Census data. We expect our strong revenue growth to continue as the enquiry level from those wanting to immigrate to Australia shows no sign of abating."
About Australian Immigration Agency
Australian Immigration Agency (AIA) comprises of a team of registered migration agents who are experts in Australian migration law. They provide professional advice to onshore and offshore applicant and personally assist with both temporary and permanent residency visa applications.
Australian Immigration Agency have office locations and recognised expert immigration agents Melbourne, Brisbane and Perth.
To learn more about the Australian Immigration Agency and their services visit the website here: Media Contact Info: https://www.australianimmigrationagency.com
Name: Mrs Ruby Fowdar
Email: info@australianimmigrationagency.com
Organization: Australian Immigration Agency
MARN: 1173926
Telephone: +61 (7) 3012 6676
Address: Level 54, 111 Eagle Street, Brisbane QLD 4000
FB: https://www.facebook.com/pg/AustralianImmigrationAgency
Twitter: https://twitter.com/austimmiagency
Court Backlogs A Priority For New Law Society President
The Law Society of NSW marked the opening of the law term with some strong words from their new president, Doug Humphreys.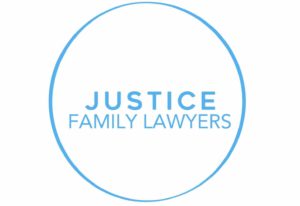 Victoria, Australia – April, 2018 /PressCable/ —
Humphreys made it clear this his priority as president of the Law Society of NSW would be to lobby for more resources for Legal Aid and reducing extensive delays in the judicial systems as his highest priorities.
"Delays in the trial courts as well as the Family Court because of a backlog in matters and the increasing workloads of the judiciary are symptomatic of a justice system that is struggling to keep up with the needs of the community," Mr Humphreys said.
As part of his recent speech at NSW Parliament, Mr Humphrey's also noted that he would be working alongside Legal Aid to investigate further "alternatives to imprisonment" stating that there was still much work to be done.
Mr Humphreys has a legal career that expands over 35 years and has been a part of the Law Society since 2009. He was previously a director of criminal law at Legal Aid NSW and provides legal services to the Australian Army Legal Corps.
Sydney based family lawyer, Mr Hayder Shkara, believes that the court delays are having an immense impact on those who go through the process.
"The delays in the Federal Circuit & Family Court have become intolerable. There are 'urgent' matters being listed weeks in advance and it's simply not good enough for the children and parties involved. Family law disputes can be emotionally draining and litigants want their matters finalised so they can move on with their lives," Mr Shkara said.
Mr Shkara believes that the solution is in the hands of the Federal Government, and said "Sydney has the longest delays in the Family & Federal Circuit Court, with a 2 or 3-year wait for a final hearing. The stats in the rest of Australia aren't particularly impressive, with 2-year wait in Melbourne, Canberra, Brisbane and Adelaide."
Trials can drag on for several years meaning that children caught in custody disputes can grow into adults before a judge makes a ruling. Litigants may then wait for a further, lengthy period for a judgment and final orders to be delivered.
Numbers from parliamentary sources confirm that the number of new applications filed in the Federal Circuit Court exceeds the number of applications completed every successive year.
This has led to a current backlog in excess of 1,500 matters, and this is only expected to grow.
Contact Info:
Name: Mr Hayder Shkara
Organization: Justice Family Lawyers
Address: Level 21 133 Castlereagh Street, Sydney, NSW 2000, Australia
Phone: +61-2-8089-3148
For more information, please visit https://justicefamilylawyers.com.au
The Retail Score 

Launch 

Retail Analytics 

and Performance Portal 
The Retail Score is an Australian retail analytics company and have just gone live with the launch of their new website.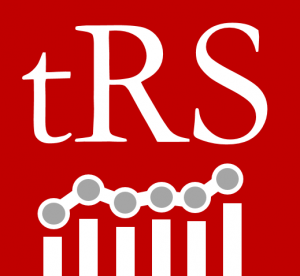 The management have over 50 years of experience in retailing, retail analytics, data management and insights. They provide Melbourne clients with the platform to not only easily analyse and measure performance, but to quickly; identify, quantify, act and track progress across a range of measures that drive success. 
Put simply, retail intelligence is about measuring what is important, empowering the organisation with knowledge and enabling & rewarding people to take action. To make this a reality, retailers not only have to integrate their data into one place but also must serve their teams from HQ to stores with easier and faster access to information. 
Wayne Rigney, Director of The Retail Score said, "Retailers who understand their customer, their business and can rapidly capitalize on opportunities by aligning their organization around the activities that matter most, will be more successful." He went on to say, "With static traffic counts in Melbourne and transaction values, we help retailers to improve their productivity & sales growth by analaysing their data and making recommendations based on the extensive retail intelligence we have." 
The Retail Score note that advances in technology has exploded data sources and made it easier to target Melbourne customers with tailored shopping experiences. Their retail intelligence can have a direct and measurable impact on a business by: 
increasing your productivity by automating reporting, 

improving your bottom line by reducing costs &/or lifting sales 

retaining top talent by rewarding hi performing sales people  
empowering planners to focus on higher value activities. 
To learn more about The Retail Score and their range of retail analytic services visit their new website here:  http://www.theretailscore.com 
The Retail Store are an Australian based retail analytics company, with over 50 years of experience in retailing, retail analytics, data management and insights.  They don't just do business intelligence; they focus on delivering retail intelligence. 
The Retail Score provide Melbourne clients with the platform to not only easily analyse and measure performance, but to quickly; identify, quantify, act and track progress across a range of measures that drive success. 
Gary Stubbs 
Phone: +61 450150140
Company: The Retail Score 
Rising Awareness of Cycling Health Benefits Confirmed by Melbourne Online Bike Retailer
Bike Chaser, one of Australia's leading online bike retailers confirmed in a recent interview with 2006 Media that their customers are talking more today than ever before about the significant health benefits that bike riding brings.
The Victorian Government on their Better Health website said, "To be fit and healthy you need to be physically active. Regular physical activity can help protect you from serious diseases such as obesity, heart disease, cancer, mental illness, diabetes and arthritis. Riding your bicycle regularly is one of the best ways to reduce your risk of health problems associated with a sedentary lifestyle."
Mr Jonas Christensen, spokesperson for Bike Chaser said, "Many generations have seen cycling as a healthy and the low-impact nature of cycling makes it a great activity for people of all ages. They have also seen it also as fun, cheap and good for the environment." He went on to say, "Our customers are commenting more today than our team can ever remember that the health benefits of cycling are completely underestimated and has caused them to take this form of recreational exercise up over going to gyms."
Inner city commuters have also noticed the rise in riding to work or the shops as an alternative to taking public transport or private cars. It's seen as one of the most time-efficient ways to combine regular exercise with one's everyday routine. According to the key findings from the Austroads 2013 Participation Survey, 3.6 million Australians ride a bike each week and 7.4 million had ridden at least once in the previous year.
An estimated one billion people ride bicycles everyday world wide for transport, recreation and sport.
Cycling for Health and Fitness:
It only takes two to four hours a week to achieve a general improvement in health. Cycling is: Low impact – it causes less strain and injuries than most other forms of exercise.+ A good muscle workout – cycling uses all the major muscle groups when peddling. + Easy – unlike some other sports, cycling does not require high levels of physical skill. + Most people know how to ride a bike and, once learned, it's not forgotten. + Good for strength and stamina – cycling increases stamina, strength and aerobic fitness. + With intensity if desired – cycling can be done at very low intensity to begin with, if recovering from injury or illness, but can be built up to a demanding physical workout. + A fun way to get fit – the adventure and buzz of coasting down hills and being outdoors means one is more likely to continue to cycle regularly, compared to other indoor physical activities or require special times or places. + Time-efficient – as a mode of transport, cycling replaces sedentary (sitting) time spent driving motor vehicles or using trams, trains or buses with healthy exercise.
Health Benefits of Regular Cycling:
Cycling is mainly an aerobic activity, which means that heart, blood vessels and lungs all get a workout. Cyclists breathe deeper, perspire and experience increased body temperature, which will improves overall fitness levels.
The health benefits of regular cycling include: decreased stress levels – improved posture and coordination – strengthened bones decreased body fat levels prevention or management of disease reduced anxiety and depression. – increased muscle strength and flexibility – improved joint mobility – increased cardiovascular fitness – good health, and can reduce the chances of experiencing many health problems.
About Bike Chaser
Australia's number 1 platform for buying and selling everything bicycle. It exists to support and foster the growth of the Australian cycling community by providing a platform for cyclists to connect, trade and unite. Buy and sell anything bicycle via their simple yet comprehensive trading platform, designed to remove the cost and hassle of buying and selling cycling gear.
Bike Chaser offers membership access to get exclusive discounts, deals and content sourced by them for members benefit.
Learn more about Bike Chaser by visiting the website here: https://www.bikechaser.com.au/
Media Contact:
Name: Mr Jonas Christensen
Organization: Bike Chaser – Melbourne
Address: 14 Toorak Road, South Yarra, VIC 3141, Australia
Increasing Trend In Recycling Observed In Melbourne
Melbourne based Rubbish Removal Services has observed a significant increase in recycling requests from their customers.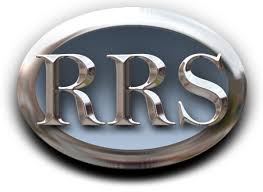 Commercial businesses and homeowners alike are all making greater efforts to reduce waste and are turning more to recycling options. The City Of Melbourne website has dedicated pages on recycling as well as information on the safe disposal of e-waste and chemicals.
Rubbish Removal Services has for many years been also working on all aspects and methods of increasing the recycling component of their rubbish collection processing. This has been at the expense of overall business efficiencies as incorporating recycling, beyond what other contractors do, has an impact on their operation. However, the management is committed also to the values shown by The City Of Melbourne's leadership.
Mr John Jones, Marketing Manager for Rubbish Removal Services said, "We pride ourselves on being environmentally responsible and have worked for years with certified recycling centers to reduce the load on land fills." He went on to say, "The interesting observation we have made is the dramatic increase we have noticed from customers asking about our recycling policies and advice how they could be more responsible in this regard."
Rubbish Removal Services has worked hard to keep pace with the increasing volumes of solid waste needing to be recycled, while needing to be competitive in a highly competitive industry. The many years experience in doing this as part of their business has allowed them to achieve this.
About Rubbish Removal Services
Rubbish Removal Sydney Services is one of the more established rubbish removal companies in Sydney with operations in Melbourne. It disposes of any type of rubbish from home, office, commercial premises or industrial / factory sites and warehouses.
The company prides itself on personal service and customer care. It operates across Melbourne and its outlying regions.
For more information about the Rubbish Removal services offered by Rubbish Removal Services, visit the website here: http://www.rubbishremoval.services
Media Contact:
Mr John Jones
Rubbish Removal Services
Address: 11 Potter Street, Victoria 3100 Australia  
Forex Brokers Featured In New Online Directory
Sydney based Online Brokers Directory announced today the launch of their new website featuring Australian forex brokers, stock brokers, CFD providers and other financial services providers.

Sydney, Australia – April 12, 2018 /PressCable/ —
The founders of Online Brokers Directory have over 40 years' combined experience in the Australasian financial services industry and could see the benefit to both financial services providers and prospective clients with the comprehensive online reference portal they have created.
The directory showcases the array of retail broking services offered by operators licensed in Australia in the respective forex brokers, CFD Brokers, equities and option brokers, as well as other financial service providers like self-managed super fund managers. It gives visitors to the website the ability to search for, and easily make contact with, online brokers by specialty or location with ease, as well as access top-rated broker research material for their online trading or long term investing strategies.
Mr Stuart Young, Co-Founder of Online Brokers Directory said, "We did a survey of leading Australian financial services providers and prospective users of the website to derive the best solution possible for all users of it. Feedback received during the beta testing stage has been extremely positive from all involved." He went on to say, "We were particularly keen to make this a resource site full of rich media and constantly updated material that visitors to the site would not only find educational but a regular place to return to access additional trading information, special promotions and webinars."
In an interview with ULRC Media, the co-founders detailed how each featured broker, by updating their upcoming events and webinars in their profile, got to have these prominently 'featured' on the home page as well as in the events calendar and is proving to be a real hit with visitors to the site. The feedback has also been extremely favourable on the ease of comparing brokers from those featured taking the time to showcase their various rates and special feature offerings.
ULRC Media tested the platform by searching for the best online brokers to learn more about their business and to compare product offerings, trading features, profiles and reviews, with other brokers. They were surprised by the results but also the great user experience and ease of navigation both on desktop and mobile devices.
"The website needed to anticipate and incorporate all aspects expected to be encountered with such a comprehensive financial services directory site. This included, international visitors, strong social media interface for the sharing of media rich material featured, ease of comparing financial service providers as well as many other considerations" said Mr Young. He also commented as follows, when asked if this was the first of similar sites to be rolled our around the globe. "We have every intention of this being the first of a global roll out. We would be delighted to incorporate any feature suggested by users to enhance the visitor experience. It was the intention for this site to be the international benchmark for such directory sites and leading Australian brokers who have indicated they want to be a featured broker is testament that this is close to being achieved."
Media Contact Info:
Name: Mr Stuart Young
Organization: Online Brokers Directory
Address: Level 13, 167 Macquarie Street, Sydney, NSW 2000, Australia
Phone: +61-2-8880-5262
For more information, please visit https://onlinebrokersdirectory.com.au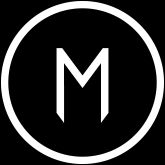 Information contained on this page is provided by independent third-party content providers. 2006 Media make no warranties or representations in connection therewith. If you have any questions or comments about this page please forward them via one of the methods detailed on the Contact Us page.