June, 2018
now browsing by month
Posted by:
Melbourne2006
| Posted on:
June 15, 2018
OCC Apparel is proud to be in a strategic apparel manufacturing partnership with ABMT Textiles which has fast become a global leader in sustainable performance & fashion textiles, manufacturing knitted garments for many of the world's best known apparel brands.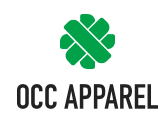 Melbourne based and established in 1988 ABMT Textiles is a global leader in sustainable performance and fashion textiles. They manufacture a large variety of knitted fabrics for domestic and global brands and retailers. We're a highly innovative and evolving business that encourages energetic, creative and dedicated staff to think outside the square to challenge and excite the industry.
With the youthful exuberance of a can-do attitude, focus on the highest quality possible comes a global customer base that not only includes OCC Apparel but leading brands such as Under Armour, Adidas and Arc'teryx, together with local hero's such as Kookai, Energetiks and Jeanswest.
ABMT specialises in Merino Wool and Organic Cotton circular knits, and complimenting these core categories are Modal and Supplex collections with Fashion and Sports/Active markets being our main focus. All fabrics are custom made to our clients specifications be it single jersey, double-knit, terry or jacquards with specialty stock lines supported by our wholesale partners OCC Apparel.
Mr Nick Barclay, co-founder of OCC Apparel said, "The world is transitioning away from cheap and unsustainable manufacturing and we are proud to be associated with ABMT Textiles who are at the leading edge of the highest quality manufacturing of 'responsible sourced' raw materials. Given our core value vision of sustainable farming to sustainable clothing and fashion, it is so pleasing that an Australian textile manufacture is leading the way in sustainable performance & fashion textiles that we are so pleased to be partnered with."
The world is in the grips of everything 'sustainable' and 'responsible sourcing', this extends from sustainable farming to sustainable clothing and fashion. OCC Apparel has been pioneering this movement and the advancement of sustainable and organic cotton fabric in Australia since 2004. Our growth is sustained by accessing local ABMT who are specialist in not only by Merino Wool but Organic Cotton circular knits
Mr Nick Barclay, co-founder of OCC Apparel said, "The world is in the grips of a war on waste. It is predicted by 2050 there will be more plastic in the oceans than fish! We have been pioneering the ethical manufacturing of fashion items. The advent of sustainable and recycled materials in fabrics, and incorporating their use in our range of apparel offering, is in our founding company dna and is a big part of our journey promoting ethical apparel."
The ABMT Textilesstate of the art mill in Melbourne employs around 60 people completing in-house design/development, knitting, dyeing and finishing. ABMT is ISO9001 (Quality System), ISO14001 (Environmental System), OEKO-TEX 100 and Australian Certified Organic accredited with our lab also 3rd party certified by a number of global brands.
ABMT and OCC Apparel have a  vertical factory partnership with a leading garment manufacturer and have production facilities in Sydney, Melbourne, Fiji and Vietnam. This has enabled ABMT and OCC to work directly with brands and retailers to provide a one-stop design to shelf solution with the added benefits of supply chain transparency and raw material traceability.
Mr Nick Barclay said, "We are delighted to be doing the very best we can for mother earth by not only using sustainable and ethically sourced raw materials, but by using state of the art technology to turn these into world class textiles and fashion products to show case these in the best possible way."
Learn more about OCC Apparel by visiting their website here: https://www.occapparel.com.au
About OCC Apparel
OCC Apparel is Australia's leading ethical fashion apparel manufacturer, wholesaler and supplier for organic, sustainable and ethically accredited high quality apparel items. Established in 2004 by two best mates, the company stocks the largest range of organic cotton, Australian merino and bamboo blend knit fabrics, plus has access to the largest range of organic cotton and recycled finished garments from stock including Earth Positive, Stanley Stella, Fair Share and Salvage.
The company is extremely proud to manufacture their own in-house brand Certton, Australia's biggest selling 100% organic cotton, Australian made tee shirt. An expert in all decoration techniques OCC Apparel is proud to be a trusted user of Permaset printing inks. The company also supplies, decorates and re labels the world's best t-shirt brands including AS Colour and American Apparel.
OCC Apparel has its own cut, make trim (CMT), StyleCad pattern, grading, marking and sewing factory in Sydney and has a highly experienced team of apparel experts that assist their clients and the world's best apparel brands with style development and production management both in Australia and Internationally via our OCC Apparel Green Star vertical ethical apparel supply chain.
Media Contact Info:
Name: Mr Nick Barclay
Organization: OCC Apparel
Address: 489-491 Princess Highway St. Peters, Sydney, NSW 2044, AustraliaWebsite:  https://www.occapparel.com.au/